Check the calendar for upcoming events.
---
Concerned Citizens for Nuclear Safety
The water, air, land and people of New Mexico are intertwined in the web of life. This map and website information document a steady and growing assault on the health of the Land of Enchantment and all of its sentient beings. Download the press release. http://www.sacredtrustnm.org/
---
Place Matters: Grounding your ministry in a sense of place. Free materials.
---
Sr. Joan Brown attended the Climate Change Conference in Copenhagen. Click here to read Joan's reflections and updates.
---
Mt. Taylor declared Traditional Cultural Property!!
On June 5, 2009, the Traditional Cultural Property site designation for Mt. Taylor passed unanimously. The year-long challenging process culminates with Mt. Taylor being listed on the State Register of Cultural Properties. The protected area is more than half the size of Rhode Island. It includes 439,000 acres, or 686 square miles, around the 11,301-foot summit of the western New Mexico mountain and five mesas surrounding it.

The designation requires consultation with those indigenous tribes who filed the TCP necessary before moving forward with projects that might impair or harm sacred sites. This is a wonderful outcome for earth, all people of New Mexico and sacred sites; one which the Partnership celebrates and congratulates all who worked toward this effort. May we continue to work addressing the care of water and concerns of uranium mining in this area.

Desert Rock Power Plant, proposed coal fire power plant near Farmington, NM would greatly increase CO 2 emissions in New Mexico. Some Navajo People are opposing the plant, even though the Navajo Nation has agreed to have the plant. A coalition of groups including NM Interfaith Power and Light worked to oppose a tax incentive for the plant. Click here to learn more.
---
The Links Initiative. In the course of preparing this website, Partnership volunteers assembled one of the most complete lists of organizations dealing with Earth Spirituality available. (To take a look, click on Links.) Now, webmaster Dorothy "Bunny" Bowen is seeking reciprocal links from those listed, and in the course of her inquiries discovered even more organizations and programs that everybody should know about. If you have some suggestions for your own, contact Bunny by clicking on Webmaster. Thanks.

For earlier "What's New" entries, please click on Viewpoints.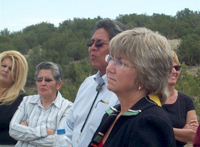 Tour of the Jack Pile Mine, Sept. 2008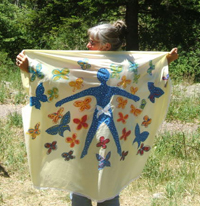 Women's Wilderness Soul Quest Retreat in the Pecos Wilderness, June 2008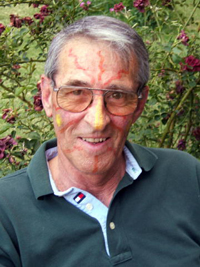 Solstice Celebrant in Placitas, 2007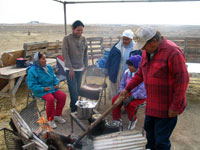 Desert Rock Power Plant vigil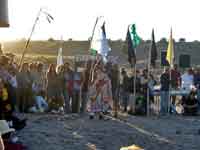 From a march in homage to the sacred petroglyphs of Albuquerque, November 2005